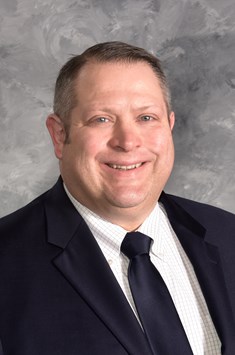 What started as a summer job, turned into a career for PS Bank's Paul Walsh. A Vice President and Commercial Loan Officer, Walsh made his way through the banking ranks beginning at the West Side Bank in Scranton when he was in college. After a summer in the industry, he switched majors from biology to business. His passion for business banking was born out of his interest in listening to customers and finding ways to give them the best advice he can.
"Working for PS Bank gives me a sense of community and the ability to respond to the customer's needs," said Walsh. When asked what he enjoys most about serving the local business community he noted the ability to be agile and especially the chance to, "share customers' successes as they grow and watch that growth expand our local economy." Walsh takes pride in serving the people of NEPA. "Our residents are different. There is a sense of familiarity and loyalty to each other. Over the years I have seen many people leave NEPA, but NEPA doesn't leave them - and that is a reflection of the character in our region."
In 2020 and 2021, Walsh had to reimagine how banks could keep businesses afloat and growing. COVID-19 brought challenges to the industry, but he worked through them with his team at PS Bank at every turn. "The pandemic has reinforced the need for good relationships with my customers. The traditional concept of being available has evolved into providing what customers need when they need it," he said noting that bankers have had to become "economic first responders."
In the coming year, Walsh asks business owners to continue to embrace change. "I have witnessed many people find new and creative ways to run their business during the pandemic by developing an online platform, working remotely or operating at a social distance. The people who have been the most successful were able to find ways to reinvent how they serve customers."
Serving his community is something that comes natural to Walsh as he is a representative on the MetroAction Board or Directors and the Northeast Economic Development Company - CDC Board of Directors.
Walsh holds a B.S. from Penn State University in business administration with a concentration in financial services. He attended the Central Atlantic Advanced School of Banking & Central Atlantic School of Commercial Lending as well as Penn State Branch Management School. He is a native of West Scranton who resides in Greenfield Township with his wife, Gina, and their two children, P.J. and Tessa.
PS Bank is a full-service financial institution with branches throughout Northeastern and North Central Pennsylvania.